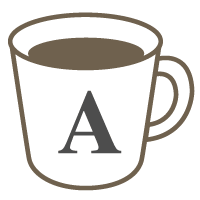 English

Good for beginners

For Children

Speaking
What are your goals? Let's find the right lesson for you!
私と一緒にレッスンを受けるに興味はありますか?
しかし、おそらくレッスンやコンテンツについての質問がありますか?たぶん、レッスンのレベル最高のスーツについてのでしょうか?
そして、"Just for you English" と "Just for you Dutch" のレッスンについてを話しますか。
おそらく、特定の単語やフレーズを学びたいですか?
または、多分対話や視覚刺激でより多くの練習したいと思いますか?
❀❀❀❀❀❀❀❀❀❀❀❀❀❀❀
Are you interested in taking a lesson with me?
But, perhaps you have a question about the lessons or the content? Maybe you wonder about which lesson suits your level best?
You can also meet with me to plan the contents of the lessons "Just for you English" and "Just for you Dutch".
Maybe you want to learn specific vocabulary and phrases?
Or, maybe you would like to practise more with dialogues or visual stimuli?
Let's meet and talk about what you want and need!
会いましょうと話しましょう!
❀❀❀❀❀❀❀❀❀❀❀❀❀❀❀


You can only take this lesson once.
一度だけこのレッスンを受けることができます。
The 15 minutes trial is perfect to get to know each other and I will send you feedback about which lessons would be helpful to you.
15分のトライアルは,お互いを知るために最適です. その後、私は何レッスンが参考になるかについてのフィードバックを送ります。
You'll get a 30% discount coupon if you take this lesson!
このレッスンをうける場合は、30%の割引クーポンをゲット!
Lessons offered by this tutor
Feedback from students
穏やかな先生で落ち着いて話せました。カタコトの日本語が出来るので、難しい言葉は理解出来なくも何とかなりました。ありがとうございました。

Yana先生が日本語を勉強なさってるので、発話するまで辛抱強く待ってくれます。また先生が作った教材は優しくて温かいものでした。フィードバックが届いた時はびっくりしました。Yana先生は、私の話したことを全てメモされていたようで、それが正しい英語に直っていたのは嬉しかったです。私自身の経済問題で授業が取れないことは残念です。 Yana sensei has learned Japanese language, that's why she is patient so much until I speak. Her materials are so sweet and warm. When I received her feedback, I was surprised with joy! Yana sensei was writing a memo when I spoke and she fixed my English correctly. I have very much regret that I can't take her lessons by my financial problem.

とても上品で穏やかな雰囲気の先生で、終始きめ細やかに丁寧な対応をしてくださいました。また日本の芸術にも造詣が深く、日本人以上に日本の文化のことを勉強されているようでした。こちらのニーズを熱心に聞いてくださり、またレッスン後のフィードバックもかなり充実しており、素晴らしかったです。また近いうちに、先生からオランダの文化について教えていただきたいと思いました。 Yana is a very gentle and elegant person, and she is always listening to my needs with attention. She is knowledgeable of Japanese art. I highly recommend her lesson to everyone!!

I think Yana is incredibly friendly and devoted to us students. In the middle of our lesson, I already thought I would like to be her regular student. Her feedback is amazing!! This is the first time I've received such a informative feedback, which included what I talked and the future lesson plan. She listened to me carefully, taking it down. Her smile and the tone of voice made me feel at ease. I'm looking forward to taking her lessons.