DAILY SPEAKING CLASS - 15 Minutes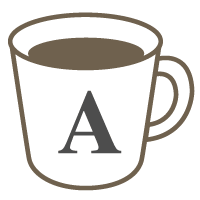 English

Listening

Speaking
ENJOY AN EVERYDAY TALK CLASS - 8 week Lesson Pack (24 Lessons)
ENJOY AN EVERYDAY SPEAKING CLASS
NATIVE ENGLISH TEACHER

No textbooks, No homework

1 Class = 15 minutes 400 Points
8 Weeks maximum of 24 Classes
MINIMUM 3 TALK CLASSES A WEEK FOR EFFICIENCY!

Speaking only classes help with your regular daily English communication skills from asking for directions, to booking a hotel room, from ordering at a restaurant to scheduling a hair-cut appointment...! This class will help you feel at ease in different situations.
NO TEXTBOOK, NO HOMEWORK
Talk and Learn to Express Yourself in English.
We can talk about anything you want to; Culture, school, work, hobbies, daily life, movies, music, books or anything else you can think of!

The lesson is flexible so you can choose what you want to do.

This lesson is only 15 minutes which means you can practice in spare time.

Practicing your English every day in short lessons like this can really help you improve your fluency.
Lesson Pack Details:
This is a 24-lesson pack. You will be issued 24 free coupons when your first lesson is confirmed by the tutor so you can request the remaining lessons. Please note that all requests related to this pack must be taken within 56 days of the confirmation date.
Lessons offered by this tutor
Feedback from students
我的英文不算好, 老師會很努力的說給我聽懂~ 而且很風趣, 很適合上課來練習!! 老師有介紹他之後的上課風格, 會先看文章在一起討論 感覺這樣有效增強英文能力, 會試著上上看!