Business English 4 Lesson Pack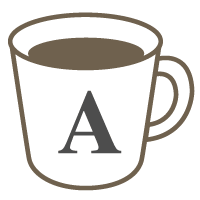 English

Business

Industry-specific

Job Interview Prep
Speak English with Confidence
4 Lesson P

ack (discounted price)



This course is for those who are working in business, or wish to start a business.

Study material will be provided and sent by email in pdf format. This course is for intermediate English students.

When you schedule the class, I will email you the section of material that we will study. It will give you time to look over the study material.

In this course you will learn everyday conversational English and Business structures.

Business English subjects are focused on:
-English for Telephoning
-English for Meetings
-English for Presentations
-English for Socializing
-English for Negotiating
-Writing for International Business: Letters, e-mails and reports.

BUSINESS ENGLISH LESSONS: 




Are you having difficulty

:
· Writing reports?
· Preparing for presentations or lacking vocabulary?
· Having difficulty negotiating in English?

Join me to learn Business English to increase your knowledge and reach your goals!

I will build on your vocabulary using various case studies and putting you in real life work situations in English!

I can help you by giving you intensive, dynamic, practical and skills-based lessons.
Work on your skills and confidence to use what you have learned immediately and effectively in real-everyday situations you may encounter.

We will develop your knowledge of business ethics, international markets, corporate structures and other business subjects in the English language.

You will obtain skills in typical situations in the business world such as presentations, meetings, negotiations, job interviews, business calls and more.

I have taught English in Japan for 16 years in my own business.
In my business classes we usually use a textbook appropriate to the student's level.
In the lesson we would do a variety of activities and role plays in class to build conversational skills in key areas.
Other supplementary materials would include helping students prepare and deliver presentations.
On occasion homework may be given in preparation for a TOEIC test if the student wishes.
After many years of teaching I have amassed a great deal of materials for the business student.
Together with 30 years running my own business both in the UK, New Zealand and Japan, I can offer a class with practical experience.

I look forward to helping you achieve your goals.

Lesson Pack Details:
This is a 4-lesson pack. You will be issued 4 free coupons when your first lesson is confirmed by the tutor so you can request the remaining lessons. Please note that all requests related to this pack must be taken within 56 days of the confirmation date.
Lessons offered by this tutor