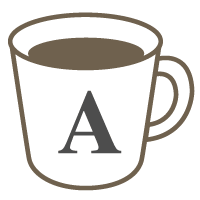 English

Good for beginners

Speaking

Fun & Games
How quickly can you think about and answer questions on different topics?
Do you want to test your speaking skills? Or do find it difficult to speak English smoothly?

Quick-think questions will help you to improve speaking English without preparation and give you confidence for free-chat conversations. I will ask you questions for your level on different topics, if you need help I will give you corrections and you can practice answering them until you are more confident!

★Great for beginners to master the basic questions such as 'Where are you from?' 'What's your hobby?' and 'What's your favourite food?'.

★Perfect for intermediate students to improve their thinking time and build smooth speaking skills!

★Fantastic for advanced students to train fluency!

We can agree on a topic before so you can prepare, or you can be surprised for a real challenge!
Lessons offered by this tutor
Feedback from students
30分という短い時間でしたが、充実の時間を過ごせました。 It was the time that I spent on it be fulfilling for only 30 min. とてもきれいなイギリス英語なので、聞いているだけでも勉強になります。 Actually, I was able to learn Queen's English by hearing her clear pronunciation. とても親切で心優しい講師です。 She is so kind!!

挨拶から世間話…気がつけばレッスンに入っていました。様々なトピックスを話すことによって、自分のミスや知らない言葉を教えてくださいます。Jessica の英語はとても綺麗なイギリス英語です。 I enjoyed the lesson very well. It advanced naturally. And, she speaks very clear Queen 's english.

会話がしやすい状況を作ってくれるフレンドリーな応対をしてくださいます。つたないながら、"会話している"という感覚でした。しかもフィードバックがとても親切丁寧!とても興味を持っていたレッスンだったので、体験でしたが受けられてよかったです。こんどは体験ではなくリクエストしようと思います。

This lesson is the teacher changes the topics so quickly and I need to speak my opinion quickly, that helps me to improve my fluency, I enjoyed that. She gave me the feedback and corrections for my expressions after the lesson, I reviewed it several times last week,that is very helpful.

カフェトーク初めてのレッスンで、かつ初めてお会いする先生、また最初からすべて英語での会話でしたので緊張してしまいました。 でもあっという間に時間が経ってしまいました。もう少しリラックスしてできるように次回以降トライしたいです。 普段自分で勉強している時や友人との会話ではアメリカでの英語に触れることが多いので、イギリスの発音に少し慣れない部分があり聞き取りに少し戸惑いましたが色々な人の英語に触れることはとても勉強になりました。 レッスンの内容はフリートークのようですが、講師の方からどんどん質問してそれに答えるという形式なので、自分の言いたいことをすぐに言えるようになる練習になり、そういった練習になるレッスンを求めていたのでとてもよかったです。 また間違いなどを修正してフィードバックしてくれるのでとても助かります。 次回もお願いしたいと思いました。