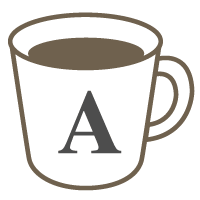 English

Vocabulary

Speaking

TED Talks
Ideas Worth Spreading
TED Talks are relatively short videos (around 18 minutes) from some of the most engaging speakers around the world. Some famous TED speakers include Bono, J. J. Abrams, Bill Gates, Jane Goodall, and Stephen Hawking. These videos cover an endless range of topics, initially about medicine, science, philosophy, sociology, astronomy, linguistics and many more subjects.
Before the lesson:
1.) I will send you a TED Talk link based on your interest or you are free to choose a clip.
2.) Take notes of any grammar, phrases, or vocabulary that you did not understand.
Make a note where in the video something unfamiliar occurred.
We will go over that during the lesson.

During the lesson:
1.) Ask me any questions about the clip, vocabulary, phrases, or grammar that was unfamiliar.
2.) I will ask you to summarize the video clip, and explain to me the main points as well.
3.) I will ask you several questions about the content of the TED Talk
4.) Lastly, we will discuss and dialogue about the content and message of the video.
Lessons offered by this tutor
Feedback from students
Thank you for your wonderful lesson. It was difficult for me to talk my opinion about some topics because I have never told in English other than dairy English. I enjoyed your lesson and wanted to talk to you more about education and phycology. Thanks to you, I thought I wanted to speak English more fluently. I'll take your lesson again TEDのレッスンが予め予習をしておいた方がスムーズだと思います。私は何度か聞き、分からない単語を調べるまでしかしませんでしたが、プレゼンを聞いてどう思ったのか、印象に残ったフレーズは何かまでまとめられるとより整理できた状態で話せたと思います。日常会話のレッスンしか受けたことがありませんでしたが、何かの議題について話すのは英語を学習する上、とても重要なことだと感じました。

とても優しく、リラックスした雰囲気を作って下さいます。TEDを使ったレッスンなので事前に見て、スクリプトも読んでわからない単語などを調べること自体が勉強になります。レッスンでは、語彙や内容の確認、そのトピックに関する意見交換など盛りだくさんです。フィードバックも充実していますよ。