ALL Japanese Lesson : 80minute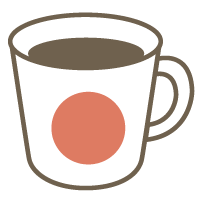 Japanese

Test Prep

Grammar

Speaking
General Discussion
Any type of lesson is okey :) Mix it all! Choose and combine whatever you like from the offered Japanese lessons.
Every Lesson is okay:)
どのレッスンでも大丈夫(だいじょうぶ)です。
50 minute lesson might be a bit too short…
50分のレッスンは少し短い(みじかい)
This lesson is cheaper than "50 minutes +25 minutes"
「50分+25分」のレッスンよりもレッスン料も安くなっています♪
Lessons offered by this tutor
Feedback from students
An excellent lesson. The time always flies by.

レッソンはすごく勉強になりました。今日はありがとうございました。次回もまき先生をお願いします。

Maki San made the lesson really interesting.

Lesson went by really fast.

I had a great lesson today after not speaking any Japanese for a few weeks. Maki San gave me good advice about my general questions, and we used our text book to study in depth the grammar we had been working on. I enjoy Maki Sensei's lessons very much and I can't believe that 80 minutes goes by so quickly. Her one to one lessons are a big improvement to my group classes I was taking where there was no chance to speak. I spoke more in her 80 minute lesson than I would all week at a group lesson.