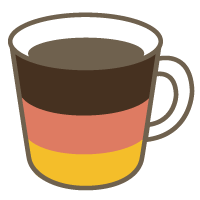 German

Proofreading
Native-Check
Academic Writing
You have already written a text but are not sure whether it is correct or not, then this is the right place to search for help.
As a professional translator and proofreader I can check and correct every kind of text you need to be corrected. Please provide your text in Word, so that I can use the Comment Function to correct the text and show you what needs to be improved.

This fee applies for texts up to max. 350 words. For longer texts please contact me and I create a special lesson for the required lenght or book additional lessons.

Thank you
Lessons offered by this tutor
Feedback from students
Nina先生のError checkでは主に求人応募用にカバーレターの校正をお願いしていますが、正確でしかも迅速、書式も修正していただき上質に仕上げていただけます。それでいてオリジナルの自分の言葉をできる限りそのまま活かしてくださるので自分が意図した文意を変えることなく、いつもその手腕に感心しています。感謝の限りです。彼女は私の幸運の女神さまです:-) Nina's Error check, which I ask her to do whenever I write a cover letter for a job application, is accurate and fast, she also revises the fonts or layouts of the letter so that it is ready for delivering. I always admire her high quality work, she even doesn't change the original texts that much and lets them almost as they are as far as they are applicable. Thank you Nina, you are my fortune:-)

形容詞の語尾変化、代名詞の位置など、もう一度基本事項を復習します。いつも丁寧で、ポイントを押さえた添削をしてくださいます。

試験に向けて、実践的なレッスンを受けることができました。よりよい表現方法を示していただき、大変勉強になりました。

だんだんと作文が上達していくのが実感できます。これも、Nina講師の指導のおかげです。試験まであとわずかですが、少しでも上のレベルを目指して練習します。

次回、どんなことに気をつけて書けばよいかを助言してくださいました。よりよい作文が書けるよう、練習します。 Vielen Dank für deinen Ratschlag, damit habe ich gut verstanden, wie ich die Arbeit schreiben soll. Ich werde freißig lernen, meine Formulierung zu verbessern.