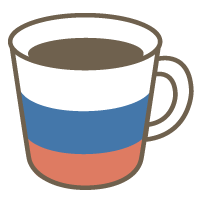 Russian

Reading

Vocabulary

Speaking
Authentic dialogues from a native speaker
Dialogues have proven to be one of the best ways to learn a language. Within this course I offer you to take a look at natural dialogues people have in various situations and learn how to:


order a meal in a restaurant;


buy and return things;


ask somebody out;


invite friends to a cafe;


postpone a meeting;


ask for a favor,


...


Material:
Original Material
Lessons offered by this tutor
Feedback from students
英語から離れてしばらく経つため、全てロシア語でレッスンを受けています。分からない単語があっても、ロシア語で丁寧に教えて下さいます。 一回目の授業はテキストのスキットでしたが、二回目の授業はビデオを見て質問に答えるなど、教材・内容ともにレベルに合わせて下さり、充実した授業を受けることができました。今後も宜しくお願いします。

Tutor Anastasia was so gentle and kind that I enjoyed our first session in a relaxed mood. Her materials and methods seemed well-prepared and I could concentrate on my lesson in peace.