40 minutes - Italian for beginners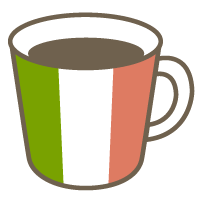 Italian

Grammar

Vocabulary
The Italian course for people that cannot follow a 60 minute lesson.
The topic are the same of my course "Italian for beginners". You will learn both basic Italian grammar and vocabulary. We will use a text book and an exercise book so you can learn also by yourself. If you prefer I can send you photocopies about grammar, vocabulary and exercises.
In every lesson you will learn how to speak and written in Italian doing different kind of exercises: listening, dictation, oral dialogs, exercises in which you have to complete sentences.
The arguments will be:
- Alphabet and spelling
- Greetings, presentation and useful sentences
- Masculine, feminine, singular and plural names + house
vocabulary
- Determinate articles
- Indeterminate articles
- Colours and adjectives to describe objects
- Number 0-60: what time is it?
- The verbs to be and to have
- The present of regular verbs
- The family
- Possessive adjectives
- Adjectives to descrive people
- Food and drinks
- The present of irregular verbs
- Let's do shopping!
- How to write an email or a postcard in Italian
- The future
- Booking (restaurant, hotel...)
Remember that the course is based on your skills so you can ask to me to do changes.
Lessons offered by this tutor
Feedback from students
体験レッスンを受けました。 今回は発音とリーディングのレッスンを お願いしました。 先生は前もってテキストを送付してくれたので まず、自分で練習をして先生に指導して頂きました。 先生のイタリア語はナチュラルなので聞き取りは難しかったですが これも練習なので引き続きレッスンを受けたいと思います。 Grazie !

現在週一回のレッスンを受けています。まったく日本語のしゃべれない先生とどのようにわからない部分をやり取りすればよいのかが不安でしたがとても丁寧な先生で理解しやすいように対策をとってくださいます。これからもよろしくお願いいたします。