25 Minute Video Discussion Class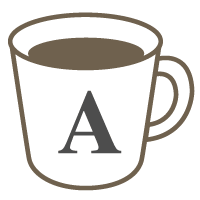 English

Listening

Vocabulary

Speaking
Watch short videos and discuss the topic.
Learn and discuss new topics through videos in this 25 minute conversation class.

How does this class work?

1) Choose a topic you are interested in. Popular topics include education, technology, scientific discoveries, social relationships, and language learning.

2) Watch the short video about the topic before your class. You will receive vocabulary and discussion questions to think about as you watch the video. (Videos come from Youtube or TedTalks)

3) Use the vocabulary to discuss the topic and the video in class with guided discussion questions and other activities including language correction.

4) Receive written feedback after your lesson, reviewing the vocabulary, grammar and main points of the lesson.

The topics and content of this class are flexible. If you have suggestions, I would be happy to tailor the class just for you!

I look forward to meeting you online!
Lessons offered by this tutor
Feedback from students
こちらの興味のある事柄をサインアップのときに書いたら、関連するビデオを送ってくれました。大切な語彙も一緒に挙げてあったので予習に最適でした。レッスン後は間違って言ったところを指摘して、それを自分で直してチェックしてもらえます。レッスンでもこちらの言いたいことをよく汲み取ってくれて、楽しく話ができます。

久しぶりにローラ先生のレッスンを受けましたが、やはりいい先生だなと実感しました。サインアップした時のメッセージもレッスン後のフィードバックも丁寧で、予習復習に役立ちます。レッスンでもこちらの言いたいことをよく汲み取ってくれて、楽しく話ができました。

初めて受講しましたが、とても優しい先生で緊張せずに話せました。 知らない単語の意味を英語で分かりやすく説明してくださいました。 しっかり勉強したい方にオススメです。 It was my first time to take her lesson. She is kind and cheerful. I reccommend her lesson for the students who want to study English hard.

the topic of the lesson is interesting! Laura correct my saying and give me the feedback after lesson. Thank you, Laura.

今日はvideoレッスンを受けました。あらかじめ送られてきたvideoがとても面白くて短いものだったので、何回も見て楽しみました。videoの内容についてはあまり把握できていなかったのですが、先生からのフィードバックで丁寧に説明されていてきちんと理解する事が出来ました。身近な話題からより使える表現を教えてくれます。いつも同じ事しか言えなかったものが、少しずつ色んな事が言えるようになると会話も楽しくなりますね。Laura先生は本当に素晴らしいです!ありがとうございます。