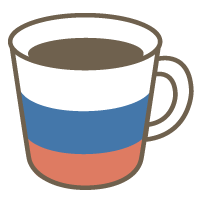 Russian

Grammar

Reading

Textbook-Centric
Bring your case knowledge to a system!
The Russian cases are not a nightmare if you treat them right. I'll show you how to tame this six-headed dragon!

You will learn:


the USES of the cases (something that only a native speaker can teach you);


the most common prepositions used with each case;


how to memorize the endings in an easy way.


The course is especially good for those of you who always wonder "Why is this so?"
Material:
Original Material
Lessons offered by this tutor
Feedback from students
初めての授業でしたが、生徒のロシア語の力を伸ばそうとする熱意が感じられました。自分が分かりたい所を正確に伝えたら、その教材を先生が用意してくれそうなので、しばらく先生の授業を受けてみようかと 思いました。