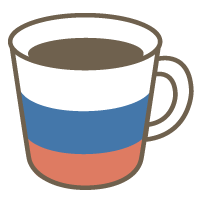 Russian

Reading

Vocabulary

Speaking
Authentic dialogues from a native speaker
Dialogues have proven to be one of the best ways to learn a language. Within this course I offer you to take a look at natural dialogues people have in various situations and learn how to:


order a meal in a restaurant;


buy and return things;


ask somebody out;


invite friends to a cafe;


postpone a meeting;


ask for a favor,


...


You can continue this list, and I will come up with a dialogue to help you learn the most common Russian phrases.
Material:
Original Material
Lessons offered by this tutor
Feedback from students
応対が丁寧で、こちらの要求した教材もきちんと準備してくださり、とても参考になりました。分からない所は、英語で説明してくださるので、ある意味では英語の勉強にもなります。ただ教材が直前に送られるので予習する時間がありません。先生にそのことを伝えましたら、もっと早く送って下さるとのことでした。勉強するテーマの総合問題があれば、自分の理解度を確認できるので素晴らしいと思います。

Very well organised lesson and the teacher was quite easy to talk to. Thanks for the lesson.