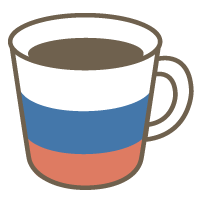 Russian

Good for beginners

Vocabulary

Speaking
Make your first steps in learning Russian. Feel the joy of saying your first Russian words!
This course is perfect for students who have zero Russian level. After completing this course you will be able to:
1) Recognize Russian letters and the sounds they make, which will allow you to acquire basic reading skills.
2) Say "hi", "hello", "how are you", "goodbye". You will learn the difference between formal and informal Russian and will sound polite in any situation.
3) Introduce yourself, talk about your family and occupation.
4) Get a first look at Russian grammar and realize it is not that scary if you approach it the right way.
Material:
Original Material
Lessons offered by this tutor
Feedback from students
ロシア語は「ありがとう」の言い方くらいしか知らない状態で、レッスンを受けました。 レッスン前にパワーポイントの資料を送ってくださり、それに沿って簡単な会話を勉強しました。発音が難しくなかなかうまく出来なかったのですが、先生はじっくりと何度も教えて下さいました。 レッスンは英語で進みますので私の拙い英語でなかなか気持ちが伝えられず歯がゆい思いもしましたが、充実した25分間でした。