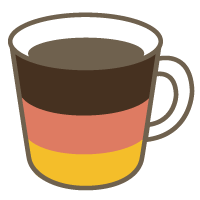 German

Travel

Vocabulary

Speaking
Are you coming through Germany on your trip through Europe? Learn some basics to communicate with locals.
Exploring a new country is always a beautiful experience, but being able to communicate with the local people is even more. Learn how to order food and drinks, how to ask for directions or for help when taking a picutre.
As always, speaking takes time so please consider booking your lessons earlier than the day before departure!
Lessons offered by this tutor