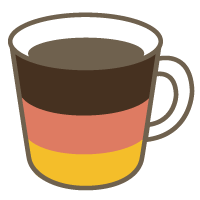 German

Test Prep

Home Tutor
Academic Writing
Having trouble with German homework? Need to prepare a specific presentation for work/school/University? Vocabulary test coming up? Whatever you need to prepare, we can do it together!
This lesson is up to you. I do not distinguish between levels or topics, whatever it is you need to prepare for your German lessons at school/university or your German partners at work, we can handle it, even it is only a short business memo you need to reply to!
Your problem - our solution, I am here to help you do it yourself!
Please let me know in advance what you need assistance with, so I can prepare and give you the best service.
Lessons offered by this tutor
Feedback from students
教材を用意してくださり、実際のテストのように絵を見ながら質問されて答える練習をしました。レベルを見ながら質問の仕方を変えてくれたりと、とてもわかりやすかったです。わからないときは英語でもokでした。とても明るく素敵な雰囲気の先生です。

Es war eine lustige Unterricht. Nina hat mir geduldig erklärt, wenn ich die Frage nicht ganz verstanden habe. Vielen Dank für das interesanter Video.

他の方も書いてますが、察する能力が非常に高く、語彙不足の自分にとってはとても有り難い講師です。 あと此方が要望したレッスンのやり方でもキチンとリーダシップを取って進めてくれるので、本当にやり易いです。 発音もゆっくりで明瞭で聞き取りやすく、明るくやりやすいのでずっとお願いしたいです。

良い先生で他の方にもおすすめできます。ぜひ受講してみてください。

今回は事前に送っておいた書類をもとにレッスンでより良い書き方について話合いました。レッスン後に完成版のフォローをしていただきました。いつも丁寧な添削と予習・復習のフォローアップに感謝しています。