English>German Translation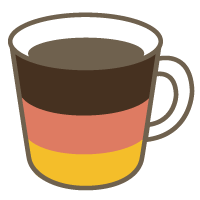 German

Translation

Proofreading
Native-Check
Translation of your company website or hotel homepage. Proofreading and Native Check possibile.
Globalization is a big issue these days and Germans are happy to travel and make business with the whole world. Increase your possibilities and have your homepage translated by a native speaker and professional translator, making the translation process invisible and the final result fluent to a native reader.
N.B. The proposed price is valid for approx. 650 source words. If the text is longer more bookings are necessary.
Material:
Original Material
Lessons offered by this tutor
Feedback from students
Smooth communication and reliable translation. It's always great to work with her:) Thank you Nina!

It's always pleasure to work with the tutor like her who is responsible, reliable and easy to communicate with;)

This is the first time to request a translation to her. She's quick, friendly and communicative so that I didn't have any difficulty to ask her a help for my first assignment. She quickly got my intention and order. That was so great to find and work with her!! Thank you so much:)