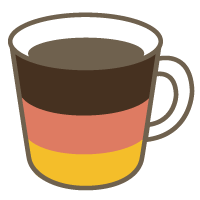 German

Test Prep

Speaking
General Discussion
Conversation in German about current topics / Preparation for oral exams in German or at the Goethe Institut
Speaking regularly is the perfect way to improve or keep your language skills. If you are not one of those lucky people to actually live in the country and speak German all the time this Online Course is a good way to practice and understand native speaking.
Also, every language test does include a speaking section. So, better be prepared and work directly towards your goals.
In this course you will learn:
1) How to hold a conversation for more than 10 minutes.
2) Describe pictures, short clips or graphs.
3) Discuss a chosen topic and argument to make your point.
4) Give a presentation
5) Ask and answer questions, understand your partner's answer
Lessons offered by this tutor
Feedback from students
ドイツ語会話のレッスンを受講しました。 明るい、ゆったりした雰囲気で、毎回とても話しやすい先生です。 教材はありますが、教材をはなれて日常会話を楽しむことが できるので、おすすめです!

いつも楽しくレッスンしています。 レベルに合わせて会話をしてくれるので、わかりやすくやる気が出ます。先生はとても優しく親切です。 会話に自信がない人にオススメです。

Through this lesson, she checked my listening/speaking skill and found the current level. Therefore, I was so relieved of worry about the test by the grace of her advice. Before the test, I would like to review the material by myself and ask her further opinions. Vielen Dank

討論の練習をしました。試験に向けて、実践的な内容となりました。楽しく練習でき、やる気がわきます。