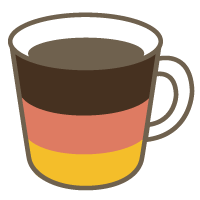 German

Grammar

Listening

Reading
German Language Course for advanced students (B2+)
You can successfully hold a conversation on a lot of topics in German for 10 minutes without getting in trouble? Do you still want to improve and learn how to become not only better but starting to think in German? Then this is the right place for you.
In this course we will focus on:
1) Review of what you know.
2) Idioms, ways of saying, puns.
3) Vocabulary of specific situations (Press, Radio, Televisin every media has its own language variety)
4) All tense forms.
5) Writing of Newsarticles, descritpion of graphs...
I provide the material but if you already have some we can work with that.
Lessons offered by this tutor