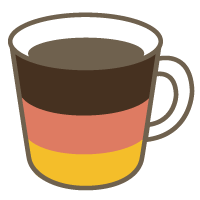 German

Grammar

Reading

Speaking
German Language Course for lower-intermediate / intermediate students (B1-B2).
Do you already know your basics "in the little finger" (German idiom which means "by heart") and would like to improve your skills and impress others? If yes this is the right course for you, if no you should check out my beginner course first!
In this intermediate course you will learn:
1) First of all, review of what you already know. A good basis is a must!
2) Speaking about general topics of interest such as: environment, travel, school and health
3) Grammar: Present, Past and Future tenses, verbs and prepositions, sentence structure
4) Writing of letters, articles, reviews
5) German culture
Lessons offered by this tutor
Feedback from students
今回、モニターでレッスンを受講しました。特にレッスン内容のリクエストはしていなかったのですが、教材を私のレベルに合わせて準備していただきました。40分という短い時間でしたが、内容が充実していてあっという間に終わりました。Ninaさんはとても優しく、緊張せずに気軽にレッスンを受けることができました。また受講したいと思います。

テキストの内容が大変興味深く、充実したレッスンでした。次回も楽しみです。

1ヶ月ぶりのレッスンでした。ビデオを見た後、その内容について話しました。言いたいことにぴったり合う言葉がなかなか見つからず苦労しましたが、先生のフォローのおかげで何とか話すことができました。 毎回、様々な教材を使って学習しています。とても充実したレッスンなので、強くおすすめします。

Es hat mir sehr Spaß gemacht, dass wir über einen Thema geredet haben. Ich freue mich schon auf einen nächsten Unterricht.

I used the trial feature and totally recommend this lesson! Nina was a great teacher!