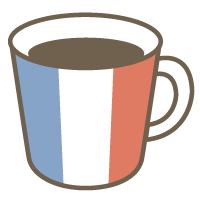 French

Good for beginners

Pronunciation

Speaking
Talk and chat with me!For beginners and intermediate students!
This is a lesson for you if you are beginner or intermediate.
Let´s practice your speaking and improve your French.
In this lesson,you will practice basic French conversation.
Tell me something about yourself!

Who´s your favorite singer?
Who´s your favorite writer?
Where have you travelled?
What do you do?

Parlons français,c´est facile!

Lessons offered by this tutor
Feedback from students
La conversation a très bien passe. Merci beaucoup.

とても熱意があり根気強く教えてくれます。フランス語の早口言葉を定期的に教えてもらっています。少しずつ綺麗なフランス語アクセントが身についていると思います。

先生がかなり質問してくれるので、答える力がまだまだだなと思いました。瞬時に答えれるように練習が必要と思います。とても熱意がありいつも褒めてくれるので、また頑張ろうと思えました。

she is always nice and teach me with clear. I will recommend her to the other person who want to be speak well the French:D

2回目のレッスンでした。日本語に頼らないように日本語を話さない先生を選んでるので大変ですが、とても熱意のある先生なのでまた頑張ろうと思えます。すぐにレッスンが出来るのも魅力です。