French for beginners (25 minutes)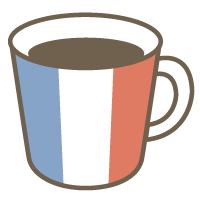 French

Good for beginners
Learn French from the basics with me!
You want to learn French but you don´t know from where to start? Don´t worry ,you are in the right place!I´m here to help you!
This will be great lesson for you.
In this lesson,you will practice basic French,listening,speaking,writing...

Looking forward to seeing you!
Material:
Original Material
Lessons offered by this tutor
Feedback from students
It went quick! The listening level of video seemed a bit high for the 1st exercise. But in 20 minutes, I was able to catch and produce some words slowly. Good learning!

As an absolute beginner, I was not expecting to listen, speak, write and read only in this short time! All the skill improvements are in the related topic and I felt like I learned a lot by repeating the same content in different approach. She also provided good amount of feedback, correction and extra words to expand my sentence. Great experience!

Her teaching is thorough and enthusiastic.

まだまだ発音のコツが身につかず、すぐに英語読みになってしまいますが、先生が丁寧に教えてくださるので、少しずつ覚えていきたいと思います。あっという間のレッスンでした。

初めてのレッスンでしたが、ビデオを観ながらの充実したものでした。一度に覚えるのは難しそうですが、また新しい語学に触れるのは新鮮で楽しかったです。