Special Edition Lesson: Burns Night Supper!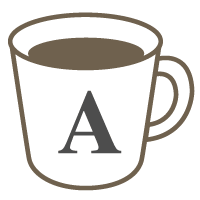 English

Fun & Games

Art & Culture
Literature/Poetry
Learn about Scotland's national poet, Robert Burns, the celebrations and special traditions observed on his birthday, and try speaking the Scots language. :) This lesson will be available to book until the 31st of January.
This lesson is perfect for students who are curious about Scotland, love poetry, or just like a dram. =D

The life of Robert Burns, Scotland's national poet, has been celebrated in Scotland on the 25th of January since 1801. The traditional Burns Night Supper features Scotland's national dish, the haggis, a delicious honey and oats dessert called cranachan and plenty of whisky.

Burns was a prolific poet, and many of his works in both Scots and English can be seen here: http://www.robertburns.org/works/

In this lesson you can:


learn about haggis, neeps and tatties, cranachan and how to eat on Burns Night!


study any one of Burns's poems (you can choose one from the site I linked to above, or I'll choose one if you prefer)


learn about the life of the poet himself


take a look at the Scots language and learn a few common words to use if you visit Scotland


expand your knowledge of Scotland!


I have plenty material for you to take more than one of these lessons, so feel free to book two or three if you want. I can also create a shorter version; if you prefer that, please send me a message.

The lesson can be tailored to any level; it would be really helpful if you could let me know something about your level when you book the lesson if I haven't met you before. :)


Lessons offered by this tutor