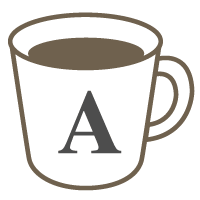 English

Listening

Writing
Can you catch what's being said?
*This is a Non-Skype lesson*
**Students do not need to purchase separate feedback for this class**

This lesson is for students who would like to work on their listening and writing.

I've assembled several short (0:30~1:30) Youtube clips. Students can select one clip of their choice from here: https://docs.google.com/document/d/1ANzKxPfy7tknFYqsqPk99Axe_YU9HV-QU3hLi96NGCg/edit?usp=sharing

Please listen to the clip of your choice and then transcribe it. After you are finished, send me your completed transcript. After that, I will send you my own copy of the transcript with vocabulary and culture notes attached.


Material:
Original Material
Lessons offered by this tutor
Feedback from students
選ぶ動画のラインナップが全部面白くて、楽しくレッスン出来ました。リース先生も優しく、丁寧に対応してくれました。引き続き、リスニングを強化していきたいと思います。ありがとうございました! The vedeos which Mr.Rhys sent me was all fun! So I was fun while the lesson. Mr.Rhys was kind and politely. I want to keep trying to study English.

普段ならじっくり見ることのないでも日常に溢れている写真を用いて、それらを英語で説明するといったレッスンです。リース先生のかわいい笑顔ももちろんですが、どんな答えでも優しく受け止めてくれます しっかり訂正も行ってくれます。短い時間でもレッスンのあとは英語脳になってます。 どうしてもわからない時には日本語で聞くことができるので安心です。

This lesson is very useful to know what words I can not catch. The teacher quickly sent back to me with his corrections.

Transcribe Short Clipsは初めてのチャレンジでした。短い内容だから簡単にできると思ったのですが、いざとやってみたらとんでもない、聞き取れない単語などを何度も聞いてもわからにことがありました。なんとか書いて送ったら先生の添削、説明を送られてきました。なるほど!!日常の会話、コマーシャルはスピードが速いのでなれないと簡単に聞き取れることは難しいなと思いました。めげずに頑張りたいです。

Since I took this lesson, I've been into talk shows and short videos. When I encounter some things that I can't catch there, I listen many times until I find these out. I think it' s a good habit. This is absolutely one of my favorite lessons.