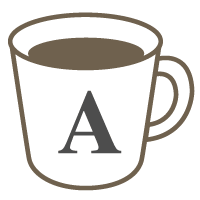 English

Good for beginners

Reading

Vocabulary
Imagination: the Key to Expression!
The secret to speaking beautiful, sophisticated English is much simpler than people think. There are 2 components:

1) Vocabulary; and
2) Imagination.

So the Imagine Course is designed for students want to improve their speaking... FAST!

I have met many students who express frustration when it comes to their English. Why? They know the grammar. They understand the rules. But they don't feel confident when it comes to expressing ideas.

That's why I created the Imagine Course. Its whole focus is to build confidence by giving you the tools you need to express what you think.

The first element is a rich everyday vocabulary. The second element is practice expressing your ideas. Many of you already have a good foundation in English. Yes, you make mistakes! That's normal. But what you really lack is a broad vocabulary that includes lots of idioms so your English sounds natural.

The Imagine Course is the PERFECT COURSE for those of you who are at the beginner or intermediate level and want to speak beautiful English fast. Once you acquire a rich vocabulary, you'll be amazed at how beautiful your English becomes.
This tutor is currently on leave or vacation.
Lesson requests can be made after May 22, 2019.
Lessons offered by this tutor
Feedback from students
老師不是教學專長,而是商業專長, 所以強調對於效率的注重, 非常期待下一節課可以帶給我的幫助。

初級の方だけでなく、中級以上の方も、しっかり文法や表現が身につくレッスンです。本当に楽しくてためになる、オススメのレッスンです。

いつもながら、大変充実したレッスンでした。今回は一連の話につながる数枚の写真を使って、その説明をしながら全体の話を積み上げていきました。Brianの的確なアドヴァイスのもと出来上がったのは、なんと、一つの立派なプレゼンテーションでした!レッスンが終わって、一つのものを成し遂げた達成感は、かなり大きかったです。このレッスンでは表現力だけでなく、グラマーもしっかり応用できるので、使える英語がいっぱいです。