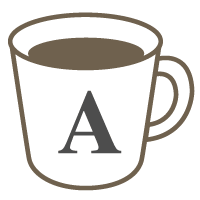 English

Reading

Speaking
News/Current Affairs
Get current in Current Events!
The internet is full of news stories in English, but maybe you want a little help understanding them. Maybe you just want to practice talking in English with topics you can't find in a English text book.
This class uses a mix of reading, speaking and listening exercises centered around topics you care about in the news today.
How does this class work?
- Reading - You choose a short article or topic that interests you before class. That means, you choose your own homework!
- Speaking - We use the vocabulary in the article you chose to talk about the topic. We practice any grammar points from the article that you are unsure about.
- (Optional) Listening Practice - You also listen to a short article about the same topic to work on listening comprehension. Then we can talk about our topic in more detail.
Popular topics include:


Movie stars and tv


Scientific discovery


Technology


Health


Natural disasters and weather


Fashion and style


This class is ideal for intermediate to advanced students.
Taking a trial class is highly recommended in order to decide on topics.

I also offer the same course with shorter classtimes.
Lessons offered by this tutor
Feedback from students
She always prepares teaching materials that are interesting and educational. Her lesson helps me to improve my speaking skill.