Reading Short Stories for Kids! (6~11 years old) (No Feedback)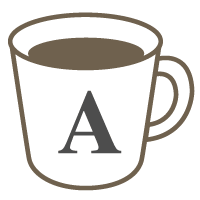 English

For Children
Primary Schoolers

Reading
Learn through fun and interesting stories!
*I do not provide feedback for this lesson (including trials); students who would like feedback should purchase it separately.*

**Please make sure to read the lesson description before booking!**

The focus of this lesson is to help elementary-aged children improve their reading through short stories. It will also touch on pronunciation, vocabulary and writing.

The short stories used are for American school children from grades 1 to 5.
Samples are available here: https://drive.google.com/folderview?id=0B3Yry_SfibGQSVJJejM1Tmg3N0U&usp=sharing
Before booking a lesson, please check the samples to see which level is best for your child. Upon requesting a lesson, please notify me which level is suitable for your child and then I will send some stories.

Here is how the lesson will be carried out:

1.) Read the story out loud
2.) Pronunciation correction
3.) Acquire new vocabulary
4.) Answer content questions (finish remaining questions for homework)

Please bring a pencil, eraser and printed out short story to the lesson. (If you do not have a printer, please display the story on a device and bring blank paper to answer questions.)





Material:
Original Material
Lessons offered by this tutor
Feedback from students
娘にとって楽しい時間です。いつもありがとうございます!

日本語も上手で、日本事情にも通じているので、フリートークで日本のことを先生と話すのが 娘は大好きなようです。Readingの教材も毎回いろいろなものを読むのでとても楽しんでいます。

Readingのレッスンではありますが、Rhys先生と話をすることが楽しいようです。 いつも楽しいレッスンをありがとうございます。

Thank you for everything, always!