French, talking about a text, intermediate to advanced level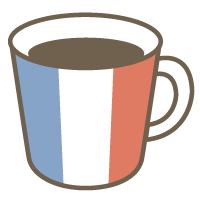 French

Reading

Vocabulary

Speaking
You want to better understand specific topics and to better express yourself about them ?
 Let me help you to become more confident in your skills in French !
Modules of 2 lessons, 25 minutes each.
Note: please book the second course (follow-up) separately, preferably a few days after the first one !
Based on ed texts from newspaper and magazines, the purpose of this 2-sessions course is to read, understand, discuss, acquire varied vocabulary, and make you more confident orally.
During the first part, we will speak quickly about the theme. Then you will read the text, and I will make certain that the subject and the vocabulary are well understood.
During the second part (remember: at leat a day after the first part of the course !), we will come back on what was learned during the first lesson, you will discuss using the new vocabulary, and you will make a summary of the text.

After this two-session course, I will email you the lesson summary and notes.
Lessons offered by this tutor
Feedback from students
話をじっくり聞いてくれるので、プレゼンの練習に最適です。 フランス語での言い換えや意味の説明が上手で適切です。

いつも楽しい記事を選んでくださいます。まずは自分の頭で考えることを優先させてくださり、自分の言葉で語ることをじっと辛抱強く待ってくださいます。

シルヴィー先生はゆっくりわかりやすく話してくれるので、理解しやすいです。

用意してくれる記事テキストがいつも面白いです。語彙や表現の説明も上手な先生です。

シルヴィー先生はたくさんのボキャブラリーを教えてくれるので勉強になります。