Specialty Lesson ( 25 min )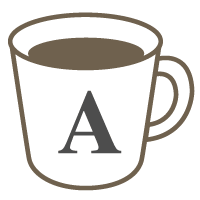 English

Good for beginners

Pronunciation

Idioms
Idioms, Pronunciation, Current Events, Questions
Please choose from one of my specialty lessons:




Practice Makes Perfect ( Idioms )


Current Events ( News Articles )


Pronunciation


Questions, Questions, Questions?


Please check
my lesson menu
for full the description of these lessons. When you schedule a lesson, please be sure to specifiy the lesson of your choice. For example:
"Hi Matthew, how's it going? In this lesson, I would like to take your
Current Events
lesson."
Lessons offered by this tutor
Feedback from students
That was a good talk with me. I could answer and give a question while waiting for speaking me. During talking, Matthew told me the interesting information of his PE teacher when he was a student. I strongly recommended Matthew to a pro-wrestling fun, especially Zen Nippon. 全日本プロレスファンの人はMatthew先生から面白い話が聞けますよ.

睡眠不足による寝坊のため、今日の25分早朝レッスンは15分遅れのスタートとなってしまい、大変申し訳ありませんでした。それでもMatthew先生は変わらぬ笑顔で迎えてくださり、心が癒されました。私の身勝手な遅刻にもかかわらずしっかりと講義してくださり、得るものが多いレッスンでした。延長までしていただき感謝しております。詳細なFBもありがとうございました。どんなに仕事が忙しい時期でも、Matthew先生のレッスンは続けていこうと思います。今日も素晴らしい1日の幕開けでした。

Thank you so much for your lesson, Matthew! I really enjoyed learning idioms. Also your feedback is very helpful! I will book next lesson soon.