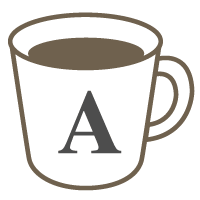 English

Business

Listening

Speaking
Learn to "mean business" for business in English.
Your boss wants you to start using English for your job and you are feeling unsure. Don't worry, I can help!
This class is to help you feel confident to speak out in English in all types of situations at your job.
Popular topics include:



Giving a presentation




Talking on the phone




Taking a business trip




Language around the office




Solving a problem at work




Negotiating



This class is good for students of all levels.

I recommend you take a trial lesson, so that I can get to know you and your needs!
Lessons offered by this tutor
Feedback from students
Thank you Laura! Even though it was a trial lesson and short, we had a good conversation. I believe that I can not only learn business English but also improve English abilities in this class!

英語でプレゼンをする予定があり、Laura先生のEnglish for Businessのレッスンを受講しました。今までに受講した先生は、プレゼンの内容が専門的なためか?、割と興味なさそうにレッスンする先生もが多かったのですが、Laura先生は50分間熱心にレッスンしてくださいました。文法的なミスの指摘や、発音、抑揚のつけ方、文脈的修正など、多岐に渡る指摘で、本当に助かりました。当日、自信をもってプレゼンできたのはLaura先生のレッスンのおかげだと思います。今度はBusiness以外のレッスンも受けてみようと思います。

In this class we went through my presentation. She made many corrections. After the lesson she sent me audio files of my presentation. This lesson was very useful. She is very kind. I will take her lessons again.

Laura's lesson and feedback is always wonderful! I've started to study how to write business e-mail. This is very useful! Thank you very much.

毎回すごく充実しています。事前にちょっとした宿題もありますが、それがとてもためになります。Feedbackもしっかり書いて下さるので、本当に助かります。いつもありがとうございます。