Let's try learning Japanese!( for beginners levels)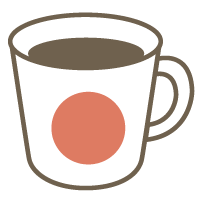 Japanese

Good for beginners

Listening

Speaking
For students who have some experience of Japanese and are interested in learning hiragana and katakana.
This lesson is for students have experience of Japanese in Roma-ji, but not in hiragana and katakana yet.

You may think that Japanese is the one of difficult language to learn, but don't be afraid! I'll support you with your language learning every step of the way!


In this lesson, you will learn :
1 Japanese greetings and Self-introduction
2 Numbers / Shapes / Colours
3 Times and Dates
4 Family
5 Body parts
6 Weather

7 Directions

8 Foods
9 Shopping
10 Traveling

11 hiragana

12 katakana
I will send the file before the lesson, so you can have a look it and try to prepare if you want, but not necessary! I 'll use hiragana and katakana in this lesson. if you would like to take a lesson in Roma-ji, I recommend you to take this lesson.

Feel free to take a trial lesson! I'm looking forward to having a lesson with you!
Material:
Original Material
Lessons offered by this tutor
Feedback from students
Delighted with Keiko-san. She is very hardworking and clear.

Keiko is a wonderful tutor for my daughter. Delighted to have found her!

Great teacher. My daughter loves her!