English Conversation Lesson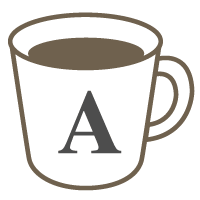 English

Good for beginners

Speaking
General Discussion
English Conversation for all levels Beginner to Advanced.
Let's speak English! Casual conversation is essential to life overseas.
Whether you are a beginner or have advanced proficiency, practice makes perfect.
Lessons will generally consist of a brief reintroduction and casual conversation about events since our last meeting.
Then if you have some ideas for topics you would like to talk about, we can focus on those. If you aren't sure, don't worry, I have plenty of ideas!
I can recommend a topic or article and I will have you read so I can listen to your pronunciation. I might ask you to watch a TV program or a TED talk and we would discuss it.
I hope to hear from you and help you along your way to English fluency.
Lessons offered by this tutor
Feedback from students
笑顔がとても優しい先生でした。 レベルに合わせて、ゆっくり話してくださいました。 単語を知らないと何も話せない、と改めて思いました。 これからしっかり勉強していきたいです。

日本に長く住まれていたこともあり、外から見た日本や、日本とイギリスとの違いについてとても興味深い意見を頂きました。その中でもカルチャーショックに備えるというのは、移住前の準備として非常に有効な手段のひとつだと感じました。貴重なアドバイスを頂きありがとうございました。またイギリスについて気軽に教えて頂きありがとうございました。

Nicholas is an experienced teacher and easy to talk to. I'd like to have another lesson with him.

日本で英会話スクールを経営されていた経験があり、プロフェッショナルな講師です。アドバイスも的確で信頼出来る講師です。低音の声が美しく聞きやすいです。

話しやすい先生でした。さっそく次のレッスン、受けることにしました!