Quick Response Challenge *Detailed Skype Notes*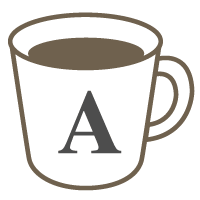 English

Bootcamp

Pronunciation

Speaking
Is your English smooth, accurate, and confident? We will use specialized textbook exercises and conversation to help you improve!
*This lesson includes detailed notes on Skype, with pronunciation notes and corrections. This lesson does not include Cafetalk feedback (no lesson review on Cafetalk).

My popular 3-part "Quick Response Challenge" lesson! This lesson uses conversation, questions, and specially-designed textbook exercises. My students tell me that this lesson is exciting, practical, and loaded with content.

The specialized textbook exercises focus on speaking and listening, including natural pronunciation and natural-speed responses.

My business students value this lesson because they notice improvements in smooth and accurate speaking/listening skills, and they're able to increase their confidence (confident tone while speaking).

My travel and conversation students also enjoy this lesson, because they're able to get used to American pronunciation, and they can improve their speaking/listening skills for conversations with native English speakers.

Thank you for taking a look at this lesson; I hope you'll enjoy it!
Material:
Original Material
Lessons offered by this tutor
Feedback from students
Self introduction, questions about daily life, and quick response challenge with a hangout. Eby is a patient teacher who listens to students' responses carefully and gives feedback on pronunciation, vocabularies usage, sentence structure immediately. It was really my pleasure to take this lesson with Eby. 這門課(試聽)先從自我介紹、簡單的聊天、到依照事先給的句型講義練習。Eby很細心的在聽學生的回應,不管是發音、句型、用字,需要被修正的地方馬上會指出,但也絕對不會吝於給予讚美。學生可以從Quick response訓練臨場反應力,推薦~

いつものように、フリートーキング、ランダムクエスチョンから、テキストのクイックリスポンスをやりました。レッスンを通して、常に私のいうことに耳を傾けて、理解してくださりナチュラルに訂正してタイプしてくれます。とても楽しいです

Her lesson is enjoyable and useful. English is easy to listen and her voice is soft, I like her lesson very much. I will take the lesson again.

緊張してしまいましたが、先生が上手に誘導してくれたので、レッスンを楽しむことができました。 次のレッスンが楽しみです。

今日のレッスンでは沖縄旅行の話をしました。楽しくおしゃべりして、あっという間に時間が経ってしまいました。次回もよろしくお願いします。