Pronunciation (American English)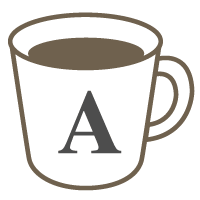 English

Pronunciation

Speaking

Roleplaying
Let's listen and work on pronunciation!
Do you need help with your English pronunciation? I can tailor this lesson to your needs. Here are some different ideas we could do:


You can read a speech or piece of writing


I can help you with individual words or sounds


I can help you with overall intonation


We could roleplay a dialogue


I am a native American English speaker, and can help you practice speaking English with a more authentic accent.

By the way, I am not trained in Phonics and I do not use phonics. I am currently studying speech language pathology and have studied clinical phonetics. I have studied the International Phonetic Alphabet (IPA).

If you're interested in pronunciation in songs, please take my Sing a Song lesson.

Note: this lesson is shorter because practicing pronunciation is quite tiring.





Lessons offered by this tutor
Feedback from students
Cecily pointed out my pronunciation mistakes, which I couldn't notice. She also provided me with a proper way to correct the way I pronounce them. She is very professional!

Thank you for your lesson today. I always pleasure speaking with you . 今日も上手くない私の英語を辛抱強く聞いて頂きました。必ずベイエリアのお天気や情報を聞いて好きなベイエリアに想いを馳せます。なかなかコロナの影響がアメリカも日本も良い方向に向かって行きませんが皆んなで手を取り合って乗り越えて行きたいですね! Stay safe, Stay healthy !

2回目の受講です。時間があきましたが前回上手く発音できなかったところを覚えていてくれました。発音改善のための発音と練習のコツなども教えていただき有意義なレッスンでした。

Thank you for talking with me today. I think that you are a teacher of the music that probably is a high level . Though I'm a tone deaf person , l do my best . 音楽(バイオリン)など、そして英語の先生です。ユーモアのセンスも知識も豊富な方です。楽しいレッスンでした。唄と英語とbay area のお好きな方に是非お勧めです。

This was my first Skype lesson so I was a little nervous. She was kind and the chatting helped our conversation.