Short and Sweet English Time!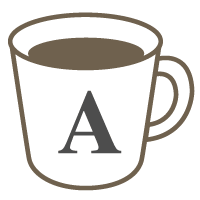 English

Listening

Speaking
General Discussion
Let's have a short and relaxing conversation. We can plan to talk about something specific, or we can talk naturally, about our daily lives. It's your choice!
For elementary, intermediate, and advanced English learners.

This is a relaxed conversation lesson to increase your confidence in speaking English. I will provide a friendly and encouraging space for you to enjoy speaking English. We can talk about specific things like your daily routine, the weather, movies, or your hobbies.

We can also talk freely, as if we were meeting for a short break in a coffee shop. If you want to talk about something specific, send me a message when you sign up for the lesson!

Note: This is a short lesson, so I don't want to interrupt you to give corrections, unless it is necessary. I will provide corrections in the Skype chat box. After the lesson I will add a few more observations and suggestions on the Cafetalk website!

Thanks, and best wishes on your learning journey!

Nicolle


This tutor is currently on leave or vacation.
Lesson requests can be made after Jul 27, 2019.
Lessons offered by this tutor
Feedback from students
最近なかなか先生と時間が合わず残念なのですが、とても穏やかな雰囲気でお話しが出来ます。前回初めてこのレッスンを取ったのですが、この15分という短いレッスン時間なのに、とても詳細な長いフィードバックを頂き驚いたと同時に感動しました。実際頂いたのが少々後になってからで、「15分レッスンだからフィードバックないんだな」と思ってこちらは既に忘れていました。本当に誠実な方なんだなと温かい気持ちになりました。また時間が合えば必ずレッスンに顔を出したいと思います。

ニコルはほんわかした雰囲気ででもしっかりと学べるよう配慮しながらレッスンを進めてくれる講師だと思います。押し付けたり決めつけたりすることなく、話をして聞いてくれ、また関心をもって会話に応じてくれるのでとても話しやすいです。

今日も楽しくお話させてもらいました。Nicolleはいつもニコニコ話を聞いてくれるので本当に楽しく レッスンを受けることが出来ます。また次回が楽しみです。

引っ越しされてから初めてのレッスンでした! お互いの近況や動物についての話ができ、とても楽しかったです!

ニコル先生はとても優しい先生です。レッスンの前後の対応が丁寧な上、話題が豊富な方です。 My junior high schooler enjoys talking with Nicolle because she is full of ideas that interests him! We also appreciate the additional information she gives us afterwards about the topic discussed during the lesson.