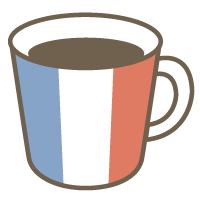 French

Idioms

Speaking
General Discussion
Et si on bavardait ?
Intermédiaire à avancé : conversation guidée ou spontanée

Les conversations vous permettront de prendre confiance en vous grâce à une meilleure maîtrise de la compréhension, de la prononciation et du vocabulaire adéquat pour exprimer vos idées.

Note : Si vous souhaitez vraiment progresser dans votre fluidité et penser en français, je vous recommande vivement de prendre cette leçon au moins une fois par semaine. (Si vous êtes intéressés par un pack, merci de m'en informer.)



Lessons offered by this tutor
Feedback from students
Il y a beaucoup d'exercices de compréhension avec des questions simples pendant la leçon. J'ai pu connaittre l'expression nouveau.

Ce lesson a ete effecacement pour etudier le gerondif

とても良い授業でした!先生いつもありがとうございます。

いつも丁寧で親切に対応してくれるので愉しく勉強できます。

I had a fantastic lesson with her. She was friendly and gave me helpful instructions during the lesson. I look forward to have a less on with her again.