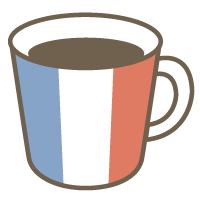 French

Idioms

Speaking
General Discussion
Et si on bavardait ?
Niveau intermédiaire + : conversation spontanée ou guidée (selon vos intérêts, des thématiques,...)

Les petits échanges vous permettent de prendre confiance en vous grâce à une meilleure maîtrise de la compréhension, de la prononciation et du vocabulaire adéquat pour exprimer vos idées en situation.
Vous êtes nerveux/se à l'idée de parler ? Ne vous inquiétez pas ! je suis votre guide pour vous mettre à l'aise.


Note 1 : Si vous souhaitez vraiment progresser dans votre fluidité et penser en français, je vous recommande vivement de prendre cette leçon au moins une fois par semaine.

Note 2: If you are beginner or false-beginner, please refer to my French for beginner lesson in which I'll give you tools to have you speak.
Lessons offered by this tutor
Feedback from students
いつも丁寧で親切に対応してくれるので愉しく勉強できます。

I had a fantastic lesson with her. She was friendly and gave me helpful instructions during the lesson. I look forward to have a less on with her again.

レベルに合わせて上手にレッスンを導いてくれます。 表現を様々教えて下さり、言いたいことを察して、語彙や言い回しをおしえてくださいました。 優しく穏やかな雰囲気で、こちらの緊張をほぐしてくださいます。 旅行から戻ったらまたお願いします。

なかなか言葉が出てこない時も、辛抱強くこちらの意図を確認してくれるので非常に満足度が高いです。 単に外国語の勉強をしているだけでなく、コミュニケーションを如何にとればよいかの学びになります。

うまく話せなくても、臆することなく会話を楽しめました。