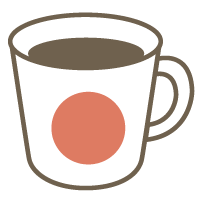 Japanese

Good for beginners

Speaking

Textbook-Centric
Learn Japanese at your own pace!
Learn Japanese at your own pace!

Genki Means
1. lively / full of spirit / energetic / vigorous / vital / spirited
2. healthy / well / fit / in good health
This is how you will feel learning Japanese!
About The Lesson / Texbook
Using the textbook "Genki I" (Second Edition, available on Amazon!) as a base, we'll move through the fundamentals of Japanese in a comprehensive way. This book was selected for these lessons because it's readily available, used by many high schools and universities, and because it has worked for me! The Genki series offers additional apps and flash cards if you'd like to supplement these lessons with self-study. I'm also happy to incorporate the things you like (movies, music, anime, etc.) into the lessons!

This comprehensive approach involves speaking, listening, reading, writing, pronunciation, context, and more!

This book also features "Culture Notes," so you can study more than just the language.

The textbook is available on Amazon
http://www.amazon.com/GENKI-Integrated-Elementary-Japanese-English/dp/4789014401/ref=sr_1_1?ie=UTF8&qid=1437804845&sr=8-1&keywords=genki

HINT: It may be cheaper to register on Amazon.jp and order from there! Shipping might cost more, but the books are much cheaper!

Optional Workbook:
If you decide to purchase the workbook, we can include workbook pages or assignments into the lessons.
The workbook is also available on Amazon.
http://www.amazon.com/Genki-Integrated-Elementary-Japanese-Workbook/dp/478901441X/ref=sr_1_2?ie=UTF8&qid=1437804845&sr=8-2&keywords=genki

About Me:
I've been living in Japan for almost a decade, and understand what it's like to learn the ins and outs of Japanese! Outside of Cafetalk, I work as a translator and voice-actor/narrator. I'd be happy to give you tips and recommendations that are suited to your Japan goals. Please feel free to ask me anything.


These lessons are customized to your level and goals! Please let me know if there's anything in particular that you'd like to study. Whether you're attacking the Japanese Language Proficiency Test, enjoying Japanese-related activities in your free time, planning to visit Japan, etc., this lesson is just for you!

Although it's helpful, you don't need it for a trial lesson or your first lesson. Please note that the textbook is absolutely necessary for regular lessons. Please let me know ahead of time if you don't have it! :)

I look forward to talking with you!
Lessons offered by this tutor
Feedback from students
Jenny takes the time to tailor and design classes based on what the student needs and will require in the real world. While we do use a book for reference and building skills, she also incorporates many other situations, words, and phrases in ways a book or cd simply cannot. I am very impressed with how well organized the classes are and how they are geared for everyday situations and encounters.

Very intelligent and extremely knowledgeable teacher. Jenny has great communication skills and plans lessons according to areas the student would like to focus on and situations they will likely encounter everyday. I look forward to learning a lot more with Jenny's assistance.

I have learned SO much from this class and would recommend it to anyone wanting to learn Japanese. Jenny is a great teacher!

My first lesson with Jenny was really great! She is really easy to talk to and is very encouraging! I also received good follow up after the lesson and am looking forward to more in the future! :)