Free Talking:日本語で話そう♪ (50minutes)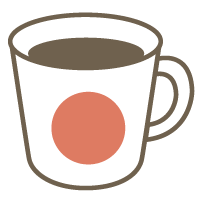 Japanese

Grammar

Speaking
General Discussion
Anything and everything you want to know about Japan. Let's have fun speaking in Japanese :)
Free talk lesson(50minutes)

いろいろな会話(かいわ)から、単語(たんご):文法(ぶんぽう)の間違い(まちがい)などを教え(おしえ)ます。

またよく使う(つかう)話し方(はなしかた)なども教え(おしえ)ます。
ただしい発音(はつおん)なども一緒(いっしょに)に練習(れんしゅう)をします。

Japanese Free talking :))

Anything is OK,News: music:romance....etc
I will correct your mistakes.
(Grammar pronunciation vocabulary)

Let's study while speaking Japanese.
Lessons offered by this tutor
Feedback from students
I always look forward to lessons with Makisan. She is very nice, and we talk like friends. She explains grammar concepts by drawing diagrams on the white board, which makes it easy to grasp the idea. Over the last 3 years, I have gained a lot of knowledge in my Japanese and confidence to speak Japanese.

マキさん、 レッスン、お疲れ様でした。 マキさんに説明をくれて、やっと彼が怒ってた原因をわかりました。 ありがとうございます。

今の人は一番です!最高! 今回もいいレッスンでした。マキさんありがとうございます^^

I always enjoy talking to Makisan sensei. She patiently listens to me, and corrects my grammar. After the lesson, she always sends me feedback promptly.

I have been taking lessons from Makisan for 2 years already. She makes me feel at ease and we talk like friends. She also has a sense of humor. I look forward to the next lesson again.