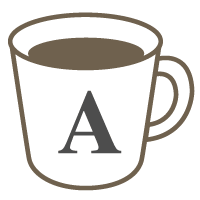 English

Idioms

Grammar

Vocabulary

Speaking
30 Journal Entries in 30 Days. Improve your writing skills, increase your vocabulary and become more fluent!
Keeping a Journal

I often recommend students to keep a journal. Why? By keeping a daily journal, we are forced to practice English every day. In the journal, you can talk about your experiences, thoughts, feelings, and ideas. By putting these things into a journal, you will be forced to look up new words in the dictionary and put them to use, which will help you remember the new vocabulary. It's a win-win! As the days and the months of your calendar fly by, you will have something tangible to look back on and see your improvement.
What is in this lesson?

Write about your day (or about anything) and send your writing to me. I will check over your journal, provide any corrections and give you feedback on your entry.

How to get started

If you have any questions or would like to get to know me prior to beginning, please send me a message expressing your interest. We can set up a free counseling session and I will help you to get started.

Keeps you motivated

By writing a short amount, around 100 words each day, you will keep your motivation to learn. This is a huge part of improving and I will motivate you each and every day!

Get Started Today

The best time to get started is now! Before you know it, your writing and your vocabulary will have improved. The best part is, you will begin thinking about your day in English, which will improve your overall fluency.

30 Lessons

After scheduling your 1st journal entry lesson. I will send you 29 free coupons to use in 30 days from your first lesson. That's up to 3000 words that you will have completed in 1 month. Imagine your improvement!!



Lessons offered by this tutor
Feedback from students
毎日ジャーナルを書くという授業ですが、大変勉強になっています。 自分の書く文章がネイティブ視点でみるとこんなに間違っているんだと気付かされました。 ジャーナルを書くということは自分のことを紹介する際に役立ちますし、自分のことを英語で客観的にみることができて楽しいです。 あとは先生と一緒に作った英文が口から出せるように練習あるのみです。 いつも沢山の役に立つFBをいただきありがとうございます。 この授業は文法、会話力、語弊などを向上させたい全ての皆さんにオススメです。

I appreciate that you helped me to get natural English. I keep to my mind your teachings and I practice. I got to new knowledges! Thank you so much.

Thank you for your detailed feedback. I learned a lot from your feedback. I'll try harder to be a better writer. 返信も早く、非常に丁寧に添削して頂き、本当に勉強になります。また、3回目の添削にして、私自身の癖を見抜き、的確なアドバイスを頂きました。これだけは絶対続けようという気になります。

Thank you for your informative feedback. I appreciate it. This course is very useful to keep my motivation up!

Matthew先生のKeep a Daily Journal を受講しています。Matthew先生の添削はとても的確で、分かり易い説明や例文を添えて下さいます。私はオンライン学習初心者ですが、カフェトークを選んだ事、Matthew先生に出会えた事を大変嬉しく思います。Matthew先生の他の受講生の評価も素晴らしく、大変信頼できる講師です。