Speak Japanese "Perapera"(fluently)!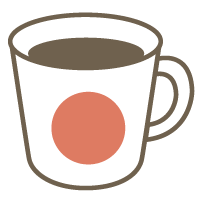 Japanese

Speaking
General Discussion
Do you want to become good at speaking Japanese? Learn to speak "perapera" (fluently) in this class. にほんごを もっと じょうずに はなしたい ですか? You don't have a confidence to speak Japanese fluently with native Japanese speaker?  かいわに じしんが ないですか?
For all level students who can read "ひらがな"
Do you want to become good at speaking Japanese? Learn to speak "perapera" (fluently) in this class. にほんごを もっと じょうずに はなしたい ですか? You don't have a confidence to speak Japanese fluently with native Japanese speaker? にほんごの かいわに じしんが ないですか?

A lot of students have a same problem. Though I've learnd Japanese grammar and vocabulary; even I passed the Japanese language proficient test; I am not good at speaking Japanese.

"Really?" 「ほんとに?」 "Why?" どうして?

The answer is here in this lesson. Feel free to take a trial lesson, then I'll find your problem for speaking Japanese and correct it!

だいじょうぶです。 しんぱいしないで!

Japanese conversation the student who can read "Hiragana"; you can decide the topic or I will. Topics might include: your daily life, your favoretes, foods, movies, Japanese anime, Japanese TV drama,etc.

初級から上級の日本語会話;トピックは何でも大丈夫です。たとえば、報道、旅行、歴史、文化などです。ひらがなが 読める人

If you can't read "Hiragana", please take "Getting start with Japanese" class at first, :)
Material:
Original Material
Lessons offered by this tutor
Feedback from students
Another fantastic lesson, thank you so much Yukiko Sensei!! xx

Thank you for a great lesson Yukiko-Sensei! Can't wait until next time :)

Another excellent lesson with Yukiko Sensei. Her patience and ability to explain things clearly are second to none . . . plus she is always so much fun to talk with!

Today, Yukiko Sensei helped me to plan my Japanese study schedule for 2019, and we did some intensive study on a few N2 grammar points. Am really looking forward to another year of Sensei's excellent teaching . . .

Yukiko Sensei is going to help me study for JLPT N2 in 2019. I have every confidence that her teaching and support will get me there, and am really excited! Happy New Year Sensei and thank you for everything in 2018 :-) xx