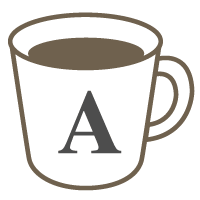 English

Business
Presentations
Negotiation
Meetings, presentations, job interviews, roll plays, cultural differences etc.
This is a flexible lesson in which I can meet any student request. In This is the perfect lesson for those who want help with the following:

Business Presentations

Meetings

Job Interview

How to write Business letters / e-mails

Differences in Business culture

Business terms and Role Play

Please let me know if there is something you would like help with that isn't included in this list.

Please let me know if you have any questions,

James



Lessons offered by this tutor
Feedback from students
James is very patience and can give you the professional advices.

人気の先生でずっと気になっていました。就職面接についてのレッスンで役立つアドバイスをもらいました。最後に文法も見直していただき、特に、自分でも使えてないと思っていた冠詞[a•the]を指摘・修正してくれたことが本当にありがたかったです。やっぱり人気のある先生は違うなと実感しました。ありがとうござました。

I am always surprized at the level of his lessons, he is offering higher quality lessons than others and additional value to English lesson. Highly recommended to the students who can speak English and expect learn more about using it.

In this first session James helped me with job interview preparation. We worked on some of the most frequently asked questions in an interview and I found the lesson very productive. James is patient, competent and friendly and his tips and advice are very helpful. Thanks a lot!

優しくレベルに合わせてくれます。 よい点を見つけて褒めてくれるので勇気づけられました。 His lesson was gently. He adjuseted my lauguage level, encouraged trough praise. Thank you so much!