Free talk for any level (30 min)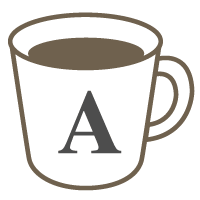 English

Good for beginners

Business

Grammar

Listening
Improve your Fluency and vocabulary quickly, and, perhaps, practice a little grammar.
Hello, I'm Richard. I'm a university and private teacher. I've lived in Japan for 20 years but now I'm back in the U.K. for a year. It's cold and I miss Japanese food.
I usually teach specialised English for exams (Medicine, Science, Business, etc) but I'm very happy to talk about any topic that you're interested in. I especially like Japanese culture, travel, history and literature. Mostly, I'd like you to practice speaking and I'll correct and ask questions. It's the best way to fluency. And you'll get better quickly! I also like to give (and check!) homework that will help and interest you.

Questions to think about now:

How will Covid 19 change our lives?
What would you do in a lockdown? (good for those difficult "IF" sentences).
P.S. I'm in total lockdown in England, except for food shops and schools.
Is R.C.E.P. good for Japan?
What's your plan for Christmas and New year?
Lessons offered by this tutor
Feedback from students
言葉も進化しているので辞書と行きている言葉との違いを実感しています。昔はこう習ったけど、「今そんなこと誰も言わない」と教えてもらうこともありショックもありますが、言葉は生きているという証拠でしょう。実際、日本語でも同じですから。また、コロナの時期でもあり、現地との情報交換もでき短い時間ですが、有意義です。

定期的にRichard先生のクラスを受けています。先生は知識が豊富で、会話の内容も旅行や食事の話から時事問題まで幅広いです。時々英語で話すにはちょっと難しい時もありますが、とてもためになるレッスンです。先生は優しいのでリラックスしてレッスンを受けられます。

私は頭の中だけで英語の文章を作ろうとするとかなり時間がかかってしまいます。ですが、先生は嫌な顔ひとつせず、待ってくださいます。むしろ時間がかかっても自分で何かを伝えようとする姿勢を応援してくださっているので、初心者レベルの私でもモチベーションを維持して受講できています。 お話しされるテンポも生徒のレベルに合わせてくださるので助かります。 毎回送ってくださるストーリーもとても面白く、楽しみの1つとなっています。

自作の皮肉やブラックユーモアの入った読み物を提供して頂けるので、毎回楽しみです。ついそれに反応(反抗?)したくなって、気がつくと英語にハマっている状態が続いています。久しぶりに楽しく英語で話せています。

非常に洞察力のある講師で、自分が成長するための効果的な手助けをしてくれる人であると感じ、このLessonを継続することに致しました。