Daily Lesson (10 lessons)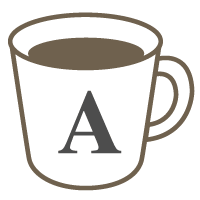 English

Good for beginners

Business

Speaking
The best way to improve your English skills is to practice every day!
Do you want to improve your English as fast as possible?
The best way to do that is to use English everyday! Now, I know that everyday might not be available for you but I would recommend 5 days a week. This lesson is only 15 minutes. The point is that it is not necessarily the content that is most important but the actual commitment and consistency.
15 minutes
You can find this time in the morning before work, during your lunch break or after you arrive home from work. It should be a stress free time for you and you are encouraged to have fun with it! Talk about your day or get out your thoughts. You can do either here!
It's scalable
If 15 minutes is too short for you, book back-to-back lessons and we can hold a longer lesson together.
We can continue
The lesson can have a different topic everyday or it can be a continuation of what we talked about in the last lesson. By continuing the topic everyday, it keeps the lesson material fresh. This helps you to remember new vocabulary, pronunciation and phrases. In fact, it helps in every possible way.
Sign up today!
Thanks for viewing this lesson. If you'd like to see big jumps in your English level, this is the lesson for you! I hope to see you soon.

10 lessons

Please note that once you sign-up for this course, I will send you 9 free coupons. These coupons will be good for 25 days after the first lesson.


Lesson Pack Details:
This is a 10-lesson pack. You will be issued 10 free coupons when your first lesson is confirmed by the tutor so you can request the remaining lessons. Please note that all requests related to this pack must be taken within 25 days of the confirmation date.
Lessons offered by this tutor
Feedback from students
Some words have the same meaning in Chinese, though, they represent different meanings in English actually. Matthew taught me some advanced words with similar meaning and the usages. This teaching is helpful because I can also feel the improvement of my reading ability after this class.

I tried to write a essay to discuss a controversial issue recently. It is a bit hard to do because I usually utilized English to discuss delicious food or beautiful sceneries. Matthew recommended some idioms to me and used other examples to check if I understand the usages or not. By the way, I was afraid to speak English in front of native speakers because I have little confidence with my pronunciation and grammar. Matthew encouraged me to speak out loud and answer questions with English, and then he corrected me without bothering. He is an excellent instructor, especially for people who are really shy.

By Matthew's instruction, my English improves rapidly than I thought. Not only just corrected my grammar errors or incorrect usage of vocabulary, Matthew also taught me advanced synonyms. Moreover, he interpreted the nuances between the vocabulary and its synonyms. If you couldn't use English frequently in your daily life, Matthew is the right teacher for you.

In this lesson, I learned how to use the past tense correctly. Some Taiwanese make mistakes in using past tense because we are not familiar with the usage, we do not have that kind of grammar rule in our language. And, it will be confusing if we use it in a wrong way. Matthew patiently taught me how to check verbs' tenses efficiently. Very practical and useful!

It is really nice to attend Matthew's class again. He used as much of the time of the class as possible to teach me how to utilize new vocabularies which I just learned. There were a lot of differences between my original understanding and the correct way to use. I really appreciate it.