Daily Lesson (10 lessons)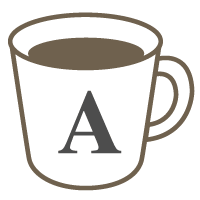 English

Good for beginners

Business

Speaking
The best way to improve your English skills is to practice every day!
Do you want to improve your English as fast as possible?
The best way to do that is to use English everyday! Now, I know that everyday might not be available for you but I would recommend 5 days a week. This lesson is only 15 minutes. The point is that it is not necessarily the content that is most important but the actual commitment and consistency.
15 minutes
You can find this time in the morning before work, during your lunch break or after you arrive home from work. It should be a stress free time for you and you are encouraged to have fun with it! Talk about your day or get out your thoughts. You can do either here!
It's scalable
If 15 minutes is too short for you, book back-to-back lessons and we can hold a longer lesson together.
We can continue
The lesson can have a different topic everyday or it can be a continuation of what we talked about in the last lesson. By continuing the topic everyday, it keeps the lesson material fresh. This helps you to remember new vocabulary, pronunciation and phrases. In fact, it helps in every possible way.
Sign up today!
Thanks for viewing this lesson. If you'd like to see big jumps in your English level, this is the lesson for you! I hope to see you soon.

10 lessons

Please note that once you sign-up for this course, I will send you 9 free coupons. These coupons will be good for 25 days after the first lesson.


Lesson Pack Details:
This is a 10-lesson pack. You will be issued 10 free coupons when your first lesson is confirmed by the tutor so you can request the remaining lessons. Please note that all requests related to this pack must be taken within 25 days of the confirmation date.
Lessons offered by this tutor
Feedback from students
I felt stressed since the test in on the corner. Therefore, I could not focus on our discussion. After I mentioned that I had a lot of pressure on the test, Matthew caressed me and encourage me. Moreover, he noticed me several tips in writing and speaking.

Today Matthew and I discussed about international relationships, including the relationship between United States and Russia. Although I am familiar with those words which can be used in describing policy events, I did not know how to combine them correctly. Matthew patiently introduced me several phrases and usages. Now I know how to use them and I can read such articles faster.

I did not have any confidence when I spoke English. Although I was more confident than ever while speaking English after Matthew's leading, I sometimes lost all the confidence after I witnessed that I made a mistake in speaking. Then I start to think giving up. I guessed Matthew was aware of it sometimes since he is really professional in teaching. He encouraged me to chase the dream I am dreaming and do not stop. Moreover, he told me the amount of my improvement during these courses. The encouragement supports me to keep learning English and to achieve a new level.

Before this class, I spent much time to read academic articles. Therefore, I had some difficulties when I used English to express things happened in my daily life, and it is related to my speaking ability. During this class, Matthew gave me the chances to make mistakes and then suggested me several natural and proper usages. After the class, he organized the notes for me. Since those corrections are useful, I use them very much in describing daily life with foreigners.

Some words are really uneasy to pronounce correctly. In the class, I learned how to pronounce the words and how to use them in my daily life. Also, Matthew encouraged me to speak more in the class. He asked me some questions. The questions were the challenges to provoke me thinking and organizing my opinions in a short time. After answering those questions, I felt a sense of accomplishment.