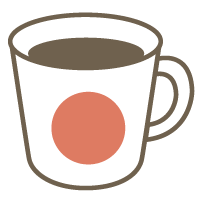 Japanese

Test Prep
JLPT

Reading
For passing the exam JLPT N4 level! いっしょに がんばって べんきょうして ごうかく しましょう!
わたしの せいとさんは たくさん ごうかく しました。yukikoの methodsは とても かんたん です。 週に2回 半年の レッスンで がんばって合格しましょう。 私は おてつだい します。
A lot of my students passed the JLPT N4 level exam. My methods is very easy to understand. I'll do my best for your pass the exam, if you take this lesson twice a week in six monthes. All my students are always smiling while learning Japanese with me. Let's enjoy to learn Japanese with Yukiko!
Material:
Original Material
Lessons offered by this tutor
Feedback from students
The lesson was perfect and useful. I want to join her class again.

老師非常專業,跟老師聊天也超級有趣的,很開心老師也知道我最近喜歡的日劇,真是非常愉快的一次課程喔!

Yukiko-Sensei ermutigt mich immer wieder Japanisch zu sprechen. Manchmal muss sie mich auch ermahnen, dass ich Japanisch spreche, weil ich mal wieder nur auf Englisch erzähle. Es ist ja schließlich eine Japanischstunde! Man freut sich immer wieder, wenn man eine Aufgabe erfolgreich gelöst hat und auch Yukiko-Sensei freut sich mit einem mit.

Auch die heutige Stunde hat wieder sehr viel Spaß gemacht! Wir nutzen derzeit das Lehrbuch "Try! N4". Wenn ich etwas nicht genau verstehe und eine Übersetzung brauche, dann hilft Yukiko-sensei gern und versucht es mit mehreren einfachen Beispielen zu verdeutlichen. Das funktioniert immer!