Standard Conversation / フリートーク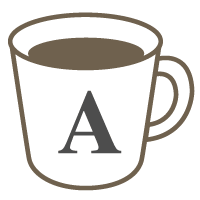 English

Good for beginners

Idioms

Grammar

Listening
Lots of practice in just 25 minutes!
Let's talk! We can chat about anything, or use a prepared conversation topic. I'll make notes for you while we talk, and help you with pronunciation, vocabulary and grammar. If something is hard, we can practice until you are a master!

At the end of class, I'll give you some practice challenges to use so that you remember everything you learned for our next lesson!
Lesson Pack Details:
This is a 4-lesson pack. You will be issued 4 free coupons when your first lesson is confirmed by the tutor so you can request the remaining lessons. Please note that all requests related to this pack must be taken within 60 days of the confirmation date.
Lessons offered by this tutor
Feedback from students
約30分、英語での会話が続けられるようリードしてくださいます。話が尽きず、いつも時間があっという間に過ぎてしまいます。

長い時間英語で会話することがどんどん楽しくなっていくレッスンです。会話に夢中で、いつもあっという間に時間が過ぎてしまいます。継続してレッスンを受講していきたいです。

先生との会話が楽しく、時間が過ぎるのがとても早いです。各レッスンで出来るようになった点・改善すべきこと点を教えてくださるので、英会話への意欲が持続しやすいと思います。

英語でより速く発話できるようにするための練習をしました。 自分で練習する方法とそのための素材も提供いただいたので、役立てようと思います。 お話しするのが楽しみになるようなお人柄なので、肩肘張らずに英語を楽しみたい人にもおすすめです。

2回目もとても充実したレッスンでした。一回目は少し緊張していましたが、楽しい先生で緊張が解れました。もっと英語で様々なトピックについて会話したいと思える先生です。英会話への苦手意識を無くすために最適なレッスンだと思います!