Casual Conversation (50 Minutes)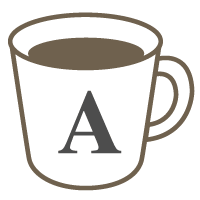 English

Good for beginners

Speaking
General Discussion
[ALL LEVELS] Let's Chat!
Just want to enjoy an easygoing conversation with me, your teacher and Native English Speaker?

Options:

1. You can choose a topic you wish to chat about during the lesson. You can advise me of the topic or subject prior to the lesson so I can prepare if necessary.

2. Go with the flow and just ask questions and share information!

See you soon!
Material:
Original Material
This tutor is currently on leave or vacation.
Lesson requests can be made after Mar 27, 2019.
Lessons offered by this tutor
Feedback from students
Clara is a great teacher! She always understand me and what I am talking about! Her feedback is always so useful!

We talked about sitcomes such as "The Big Bang Theory", "Friends", etc. and discussed different types of humours in different contries. It was really fun.

いつもは娘が週に1回レッスンを受けていますが、今日は私(母)が始めてレッスンを受けました。50分あっという間で本当に充実した時間になりました。これからは親子でお世話になります!とってもステキな先生です♡

Thank you for always remembering me. You are a really kind and cheerful teacher and I am looking forward to seeing you soon!

とても気さくで明るい先生です。モーリシャス在住のオーストラリアの方です。英語で楽しい時間を過ごしたい方、英語をまた覚え直したい方にオススメです。