Casual Conversation with Malvin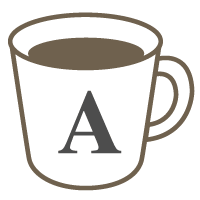 English

Good for beginners

Pronunciation

Listening

Speaking
Improve your casual conversation skills. Let's have a casual chat about any topic you like!
Hello Hello!

Let's improve your English
thinking,

speaking, and listening skills with a fun conversation.

Everyone is welcome, beginners and advanced!

In this lesson, we can:




Talk about casual topics like hobbies, travel, work, pets, food.




Share a YouTube video, an article, or a song you are interested in before the lesson. I'll see it before our chat and we can talk about it during our lesson.




Or we can choose a topic together and practice speaking together!




Share your opinions or ideas about anything you are interested in.



At the end of the lesson, you'll receive feedback on your pronunciation, and a summary of new vocabulary and sentences we explored. If you'd like homework, I could also provide you with exercises.

I'm excited to chat with you and learn about your interests and your thinking!

If you are a little nervous speaking with a new person, that is okay!
We can start slowly and work together to understand each other.

You can use the free coupon for a trial! We can speak shortly together to introduce ourselves and get a little more comfortable chatting!


Malvin :)
Lessons offered by this tutor
Feedback from students
楽しくてあっという間のレッスンでした。 とても誠実で気さくなお人柄の先生でした。体操のお兄さん的な印象です。 レッスン中は、聞き取り易いカナダのアクセントで適度に話して下さり、また生徒にもたくさん話をさせようとしてくれます。 個人的には、これほどたくさんのことを英語で話したのは生まれて初めてです。会話の途中、言葉が詰まった時も私が言おうとしている単語や表現をすぐにチャットボックスにタイピングして下さいました。レッスン中の要望も聞かれたので、とにかく会話中は不自然な表現や小さなミスも直して下さいとお伝えました。とても話し易い雰囲気を作って下さるので、会話の練習をしたい方、お子さんから全レベルの方におすすめです。

とても穏やかな、誰もが好印象をもつ感じの先生です。ピーナツバタートーストやバナナ+ピーナツバターがおいしい話で共感(笑) 聞き上手な先生ですよ。

とても素晴らしい先生でした! とても的確な英語学習のアドバイスを頂きました, 気さくな先生で話しやすいですし,経験が豊富なので,安心して楽しんでレッスンを受けれます. とてもお勧めの先生です!

優しくて説明も上手でとてもいい先生です。ラジオパーソナリティーみたいな素敵な声です。今回は会社の翻訳のネイティブチェックをお願いしました。カジュアル会話のレッスンなのに快く翻訳のお手伝いを引き受けてくれて助かりました。いくつか他の言い方を挙げてくれるし、本当に助かりました。レッスン時間が延びてしまったのですが、最後まで熱心に手伝ってくれました。素晴らしいです。これからもレッスンをお願いしようと思います。

カナダ出身の英会話講師のMalvinの英会話のレッスンを今年、受講しました。とても穏やかで洗練されている物腰で新人の講師とは思えない位、会話のキャッチボールが上手だったのを覚えています。発音の指導も少し行って頂きフレキシブルに対応して下さった事も覚えています。充実したレッスンを提供して下さり有難うございました! Malvin, thank you so much for providing a fruitful lesson this year. You're very sophisticated and friendly! I will learn English Grammar more seriously from next year in order to take your class! Have a wonderful Christmas and Happy New Year!