TV Talk Show Interview Challenge! (Intermediate Level)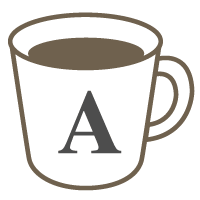 English

Business

Listening

Vocabulary

Speaking
This English lesson requires you to watch an American Talk Show interview! Can you tell what they are saying? Interviews are from talk shows like "Ellen," "Jimmy Kimmel," "James Corden," "Jimmy Fallon," etc.
Dear Cafetalk Community,
Have you ever watched an American talk show interview and thought to yourself, "I only understood about 60-70% of what they said." Or asked yourself, "What is the audience all laughing at?" And "What's so funny?" In that case, this is the perfect lesson for you!
This is a fun lesson developed to improve your English listening and speaking skills. I will give you a funny TV Show interview with one of the famous American talk shows below.
[The TV Talk Shows include one of the following:]
1.) Ellen
2.) Jimmy Kimmel
3.) James Corden
4.) Jimmy Fallon
5.) Conan O'Brien
6.) Trevor Noah
________________________
[Instructions for the lesson:]
A.) I will provide one YouTube interview from one of the American Talk Shows (mentioned above). I will try to give you a challenging interview depending on your English proficiency level. (*Note: The video will be no longer than approximately 10 minutes each). The YouTube video will be provided to you before the lesson so you can prepare in advance.
B.) You will listen to the interview as many times as necessary until you understand everything they said. You can prepare and listen to the video before the lesson. I will give you plenty of time to watch the video in advance.
C.) Then, we will have a discussion in the lesson. I will help you how to figure out the sections you did not understand in English. I can explain the parts you didn't understand on your own; whether it's the vocabulary, humor, punchline, etc. Then, we will have a discussion about the host and guest afterward.
_________________________
Sounds like fun to you? I think this is a great way to have fun and talk about what the audience is laughing about! Don't you want to understand American talk shows? If you want, please share your favorite interview with me and I will explain it to you.
[FYI: For your information]
I have another "Listening" lesson where I read a series of English scripts to you and you have to answer the questions based on what you heard. It is a suitable practice for the TOIEC exam and to develop your overall English listening skills. Please see my other "Listening Exercise" web link for that lesson.
________________________
If the above talk shows interview lessons sounds like fun to you, please feel free to send me a Lesson Request anytime! Hope to see you soon!
Warmest regards,
Lady Ayame
(Patricia Ayame Thomson)
Lessons offered by this tutor