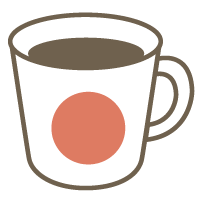 Japanese

Good for beginners

Speaking
General Discussion
Let's have fun chatting together!
If you're interested in Japan and Japanese culture, please chat with me about it! Let's talk about Japanese cuisine and your favorite things about Japan!

This lesson is for beginner - advanced students.


Translation: 4/2015 - The Cafetalk Team
This tutor is currently on leave or vacation.
Lesson requests can be made after May 24, 2019.
Lessons offered by this tutor
Feedback from students
Reika's lessons are really fun, and she writes useful notes in the chat box. I often review them after class too :)

Excellent tutor! The conversation flowed very well and it was really easy to understand her corrections. The time passed by quickly because I was having so much fun!

老師非常的可愛~就算是簡單的日文也可以理解並指導正確的文法。 期待下次的課程。

Thank you Reika-san! We have a surprising amount of things in common, so today's talk was really interesting! I'm also grateful for your error-correction! It was the right amount to help me, but not interrupt the flow of conversation! Thank you! I'll re-book again soon!

너무 친절하시고 잘 가르쳐주세요!! , 한국말을 못하셔서 일본어 초급자에게는 조금 힘들지만 타이핑으로 바로 읽고 번역할 수 있게 도와주십니다. 감사합니다~