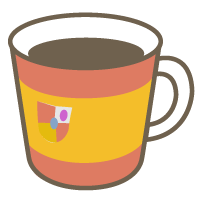 Spanish

Grammar

Vocabulary

Speaking
Learn how to speak basic Spanish (*•̀ᴗ•́*)و ̑̑
Hola, ¿qué tal?

As usual, beginning lessons cover grammar and all four skill-areas (speaking, listening, reading, and writing).

Materials will mainly include original grammar, reading, and vocabulary worksheets, as well as excerpts from the news, literature, and poems that are at the beginner level.

I'll tailor the lessons to you depending on what country you're interested in, or what aspect of Spanish/Latin American culture you want to learn more about.

No textbook is required, however if you do have one we can incorporate it as well.

*If you want, I will record the lesson for you so you can listen to it later. Please let me know!
Material:
Original Material
Lessons offered by this tutor
Feedback from students
久しぶりのレッスンでした。復習をしてもらい、ありがたかったです。 今日は、家族の言い方を教わりました。 復習の大切さを感じました。練習がんばります。

簡単なスペイン語でゆっくり話しかけてくださり、わからないところは言い方を教えてもらいました。後半は文法についていくつか質問をしました。非ネイティブとしてしっかり勉強された先生の説明はとてもわかりやすいものでした。25分の間にいろいろ教えてくださって、とても良いレッスンだったと感じます!またお願いします。

初めてのスペイン語でしたが、とても楽しく学習できました。 先生のおかげです。すごく優しい先生でした。

朝早く有難うございました。 短いレッスンですがとても意義があります。 有難うございます。

今回もありがとうございました。 初心者にとってストレスのないように とても考えられたレッスンです。 これなら続けられると思います。 今後もよろしくお願いします。