「あなたに話させる」イタリア語会話(しっかり50分)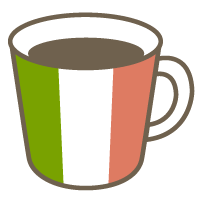 Italian

Idioms

Listening

Speaking
50 minutes where you can exercise your conversational skills.
Let's pretend to have a cappuccino together and talk about news, recent events and why not your life in in your Country and my life in Italy.
Lessons offered by this tutor
Feedback from students
I really enjoy taking her lesson. She listens my opinion what I want to study in the next lesson, then organizes lesson. Even if i ask a question suddenly what i wondered during the lesson, she explains it well and properly. She is a highly recommended Italian tutor!

今日はイタリア旅行が近いので、旅行時に必要な会話を場面を設定して教えていただきました。 会話の本には載っていなくて、いつも「なんて言うの?」と思っていたことを解決していただきました。 不安なことをイタリア語で説明したのですが、文章になっていない私の会話をいつものように我慢強く聞いてくださり、 本当に感謝です!

ずっとレッスンを受けていますが、毎回とても楽しく勉強できています。Virginia先生は、いつも私が納得するまで根気強く説明してくださいます。 会話の内容も多岐にわたり、怖がらずに気軽にイタリア語を話す事ができるので、とても充実したレッスンだと実感してます。 今日もありがとうございました!

フリートークでは新しい単語を学び、テキストではわかるまで辛抱強く説明してくださいます。

Lei è molto attenta e sa cogliere tempestivamente i miei bisogni. Con tanta volontà e pazienza mi da sempre i supporti giusti nei momenti giusti. La sua gentilezza ti fa capire quale potrebbe essere un modello da imitare nel parlare in italiano e che non è semplice chiacchierata spesso spensierata che ti serva, se il motivo è veramente quello di migliorarti. E' docente doc di qualità!